Nigeria Can Generate N100bn Annually From Man-Made Lakes – Expert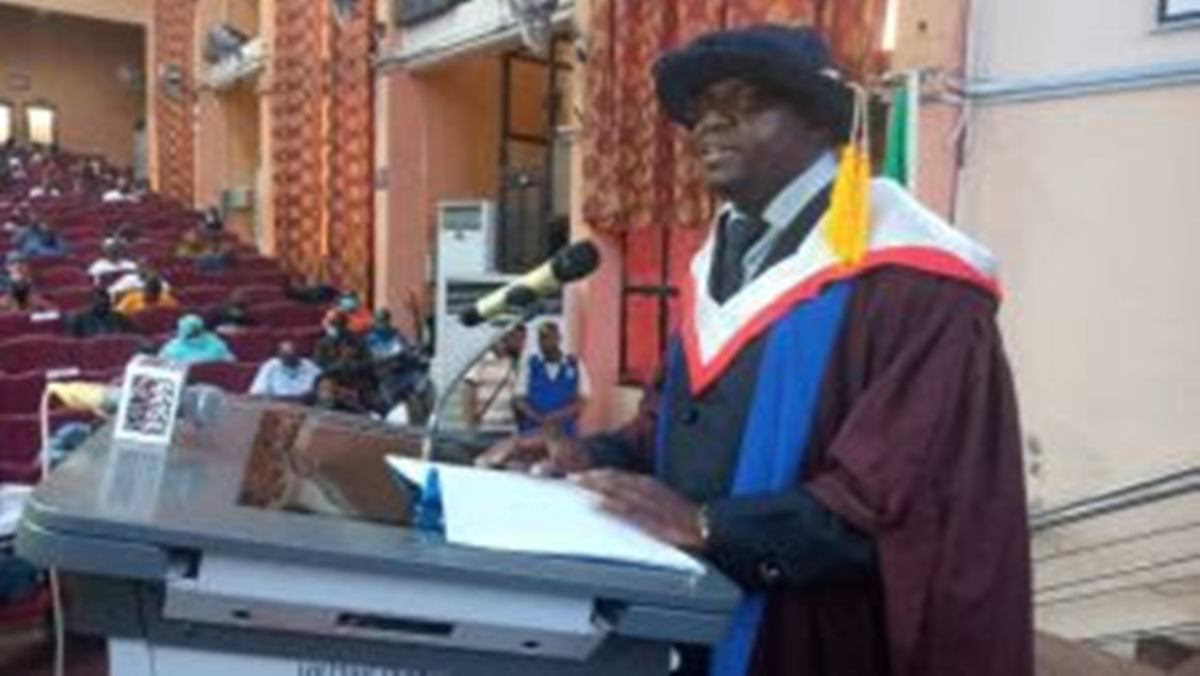 Prof. Moshood Mustapha delivering an inaugural lecture at Unilorin on Friday in Ilorin.
A Zoologist, Prof. Moshood Mustapha, says man-made lakes in Nigeria have the possibility of generating about N100 billion revenue for the country annually.
Mustapha, a zoologist at the Department of Zoology, University of Ilorin (Unilorin), disclosed this in a paper presentation at the university's 210th Inaugural Lecture.
The lecture was entitled "Man-Made Lakes: A means of Eradicating Man-made Poverty".
He added that man-made lakes in the country could also provide direct and indirect employments to about 100,000 people through water transportation.
According to him, man-made lakes provide one of the cheapest, safest and convenient ways of transportation through inland waterways navigation.
"Nigeria has about 10,000 km waterways; which is second longest in Africa. If developed through dredging, could provide transportation and giving impetus for industrial growth, tourism, job opportunities and socioeconomic uplift of people.
"In Nigeria, there are more than 300 man-made lakes and reservoirs with surface areas of 275, 535  hectares," he said.
Mustapha described man-made lake as dam or reservoir, or artificial basin created by man, by building a dam across a river to impound water for various  purposes.
"It differs from natural lakes, which are naturally formed through processes like glaciation, volcanic eruptions and meandering of rivers.
"Water is substance of life, comprising more than 60 per cent of human body. It covers about 70 per cent of the earth surface, but only one per cent of that is fresh water which is usually impounded by Manning lakes, reservoirs, ponds and other impoundment for the benefits," he said.
According to him, improving the poor's access to water and its resources, will contribute to poverty eradication and improvement of quality of life.
He called for the control, efficient and effective conservation and management of lakes and their resources, adding that there is the possibility of water and its resources to become scarce.
Mustapha alerted that such scarcity could exacerbate poverty amongst the people.