Citycode Bank Shines, Clinches 'Mortgage Bank Of The Year 2021' At Africa Housing Awards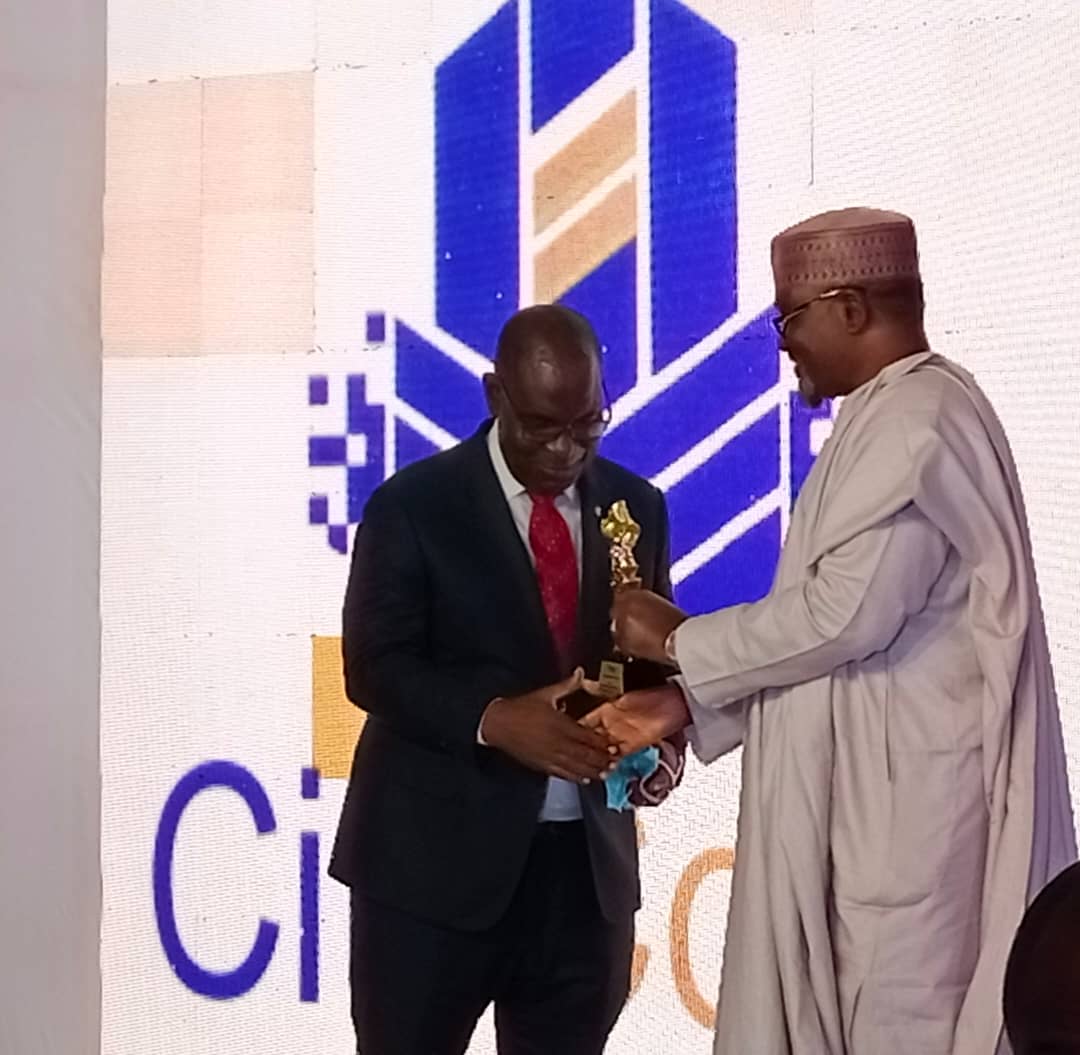 Citycode Mortgage Bank Ltd, a leading Mortgage Bank in Nigeria, has been named the Mortgage Bank of the year 2021 by Africa Housing Awards.
The mortgage bank was unveiled as number one mortgage bank on Friday night, at the Africa Housing Awards ceremony, held at the International Conference Centre in Abuja, Nigeria capital.
Managing Director of Citycode Mortgage Bank, Mr. Ebilate Mac-Yoroki, who received the award, noted that the award couldn't have been possible not for the immense  contributions of other members of the Board, management and staff of the bank.
According to him, the mission and vision of the bank had been set ahead by the team of management and staff of the bank, allowing the two very important goals and driving forces to guide the running of the institution.
"The Board and the management, as well as the staff of the bank are seasoned Nigerian professionals with several years of practical experience in banking, mortgage creations and underwriting, financial management, capital market; real estate practice, who have contributed tremendously to ensure Citycode Mortgage Bank becomes qualified for this award.
"Both our Vision 'to be the preferred Primary Mortgage Bank (PMB) providing homes for Nigerians' and our missions 'to provide excellent Mortgage Financial Services by Nurturing Savings Culture, 'to provide affordable Houses by leveraging on cutting edge technology', have been our primary driving forces and targets we aspire to surpass", he said.
Meanwhile, Mr. Ebilate Mac-Yoroki told journalists after the event that Citycode Mortgage Bank has some products to make it easier for Nigerians to own their own homes. Some of these products includes the National Housing Fund (NHF), Commercial Mortgage Loan, Family Home Funds and FMBN Cooperative Loan.
"Citycode Mortgage Bank is poised to grant the National Hosing funds loans through the Federal Mortgage Bank of Nigeria. It is meant for Nigerians who are at least above 18 years of age, have regular source of income and are contributors to the scheme. The scheme requires that you remit 2.5% of your basic salary to FMBN for six months to be eligible to apply for the loan.
Commercial Mortgage Loans is also granted to customers after successfully being prequalified.
"We also grant Cooperative Loans to cooperative societies that want to build and sell residential housing units only to registered members who are NHF contributors. We provide the NMRC Mortgage package, under which mortgages would be created for subscribers to purchase an existing home or refinance an existing mortgage at an interest rate and tenor that would encourage affordability.
"For the Family Home Funds, its major focus is to provide affordable housing for low-income earners, with a broad goal of ensuring that this target market (low-income earners) enjoys the benefits of the unique social housing program towards the provision of housing for them", he explained.