Anxiety, As Buhari Travels To London For Medical Checkup Weeks After Taking COVID-19 Jab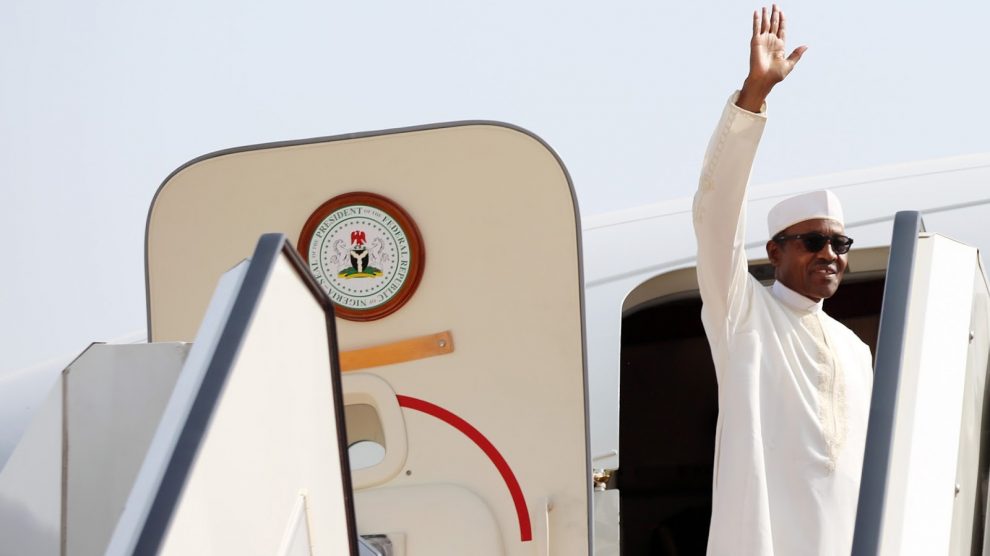 There appears to be anxiety in some section of the country after news filtered in that President Muhammadu Buhari will be proceeding to London, the United Kingdom, on Tuesday for a routine medical check-up.
BIGPENNGR reports that the fear is palpable weeks after President Buhari took the COVID-19 vaccine.
President Muhammadu Buhari had together with Vice President Yemi Osinbajo on Saturday March 6, 2021 in Abuja received the first doses of the AstraZeneca Covid-19 vaccine.
President Buhari and Vice President Osinbajo got the jab live on TV, a day after the COVID-19 national vaccine programme commenced with the vaccination of frontline healthcare workers at the National Hospital, Abuja.
Recalls that in response to press enquiries, Garba Shehu, Senior Special Assistant to the President, (Media & Publicity) would later that night dismissed speculations about the safety of the vaccine administered on the President.
He wrote; "I like to assure all citizens, and to dispel fears and misconceptions about the safety of the vaccine administered on President Muhammadu Buhari and the Vice President, Professor Yemi Osinbajo, SAN earlier this morning.
"After he got his jab, the President felt normal and went about doing his job. If there are side effects that follow, we will be open about that but so far there is nothing of a side effect, serious or mild on the President. He is carrying on as normal.
"We hope this will help to send a strong message among the people, especially those grappling with hesitancy about the efficacy and safety of the vaccine".
However, barely few weeks after presidential spokesman, Mr Femi Adesina, confirmed that Mr Buhari is traveling to London for medicals in a statement in Abuja on Monday.
According to the presidential aide, the President will meet with Security Chiefs first in the morning, after which he will embark on the journey.
"He is due back in the country during the second week of April, 2021," he added.