$9.8m Money Laundering: ex-NNPC GMD, Andrew Yakubu To Know Fate In March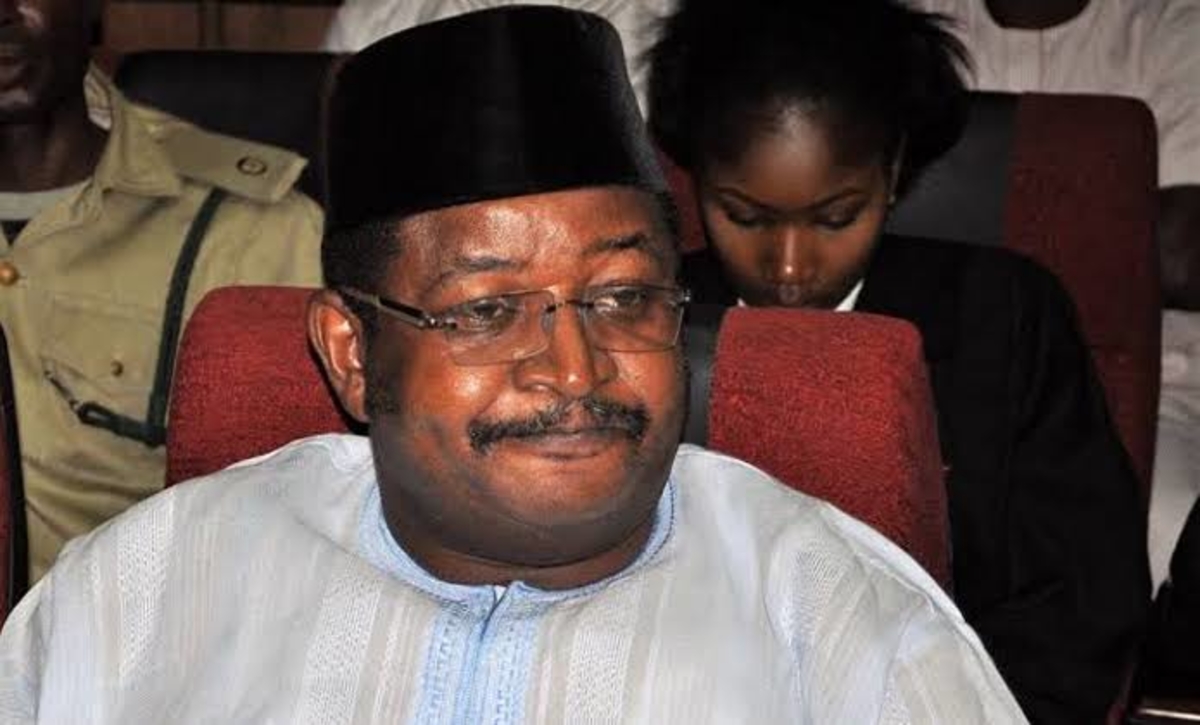 The Federal High Court, Abuja, on Tuesday, fixed March 31 for judgement in the $9.8 million money laundering case filed against Andrew Yakubu, a former Group Managing Director (GMD) of the Nigerian National Petroleum Corporation (NNPC).
News Agency of Nigeria (NAN) reports that Ahmed Mohammed, the trial judge, fixed the judgement date, after the prosecuting counsel, Farouk Abdullah, and the defence lawyer, Ahmed Raji, a Senior Advocate of Nigeria, adopted their final written addresses on Tuesday.
Acting on a tip-off, the Economic and Financial Crimes Commission (EFCC) had, in 2017, raided the residence of the ex-NNPC boss in Kaduna State and found $9,772, 800 and £74, 000 in a safe.
Mr Yakubu was subsequently arraigned on March 16, 2017, on six counts of money laundering and other offences.
But the trial court, after the prosecution rested its case, struck out two of the counts on May 16, 2019.
On April 24, 2020, the Court of Appeal, in Abuja, where an appeal regarding the decision of the trial court was lodged, also struck out two additional counts, and asked the defendant to defend only the two remaining counts – Counts 3 and 4.
The two counts have to do with the defendant's failure to make full disclosure of assets to EFCC upon his arrest, receiving cash without going through a financial institution in alleged violation of Section 1(1) of the Money Laundering Act, 2011 and punishable under Section 16(2)(b) of the Act.
Mr Yakubu has denied the charges in his testimony while testifying for himself as a defence witness in the case, claiming that the money seized from him was an accumulation of gifts he received at different times after leaving office.
Defence's final address
In his final submission on Monday, the defence lawyer, Mr Raji, recalled that his client had explained his own side of the story regarding the two remaining charges as directed by the Court of Appeal in a judgement delivered on April 24, 2020.
He noted that EFCC made several attempts to reintroduce fresh evidence which were turned down by the court.
"I urge my lord to hold that he has met the prescription by Court of Appeal," he said.
Asking for an order acquitting his client, Mr Raji prayed the court to direct the federal government, through the Central Bank of Nigeria (CBN) or any agency, to release the money seized from the defendant "having satisfied his side of the story going by Paragraph 3.1 of our Reply on Points of Law." (PREMIUM TIMES)