REVEALED: Why Wike Demolished Bayelsa Govt Property In Port Harcourt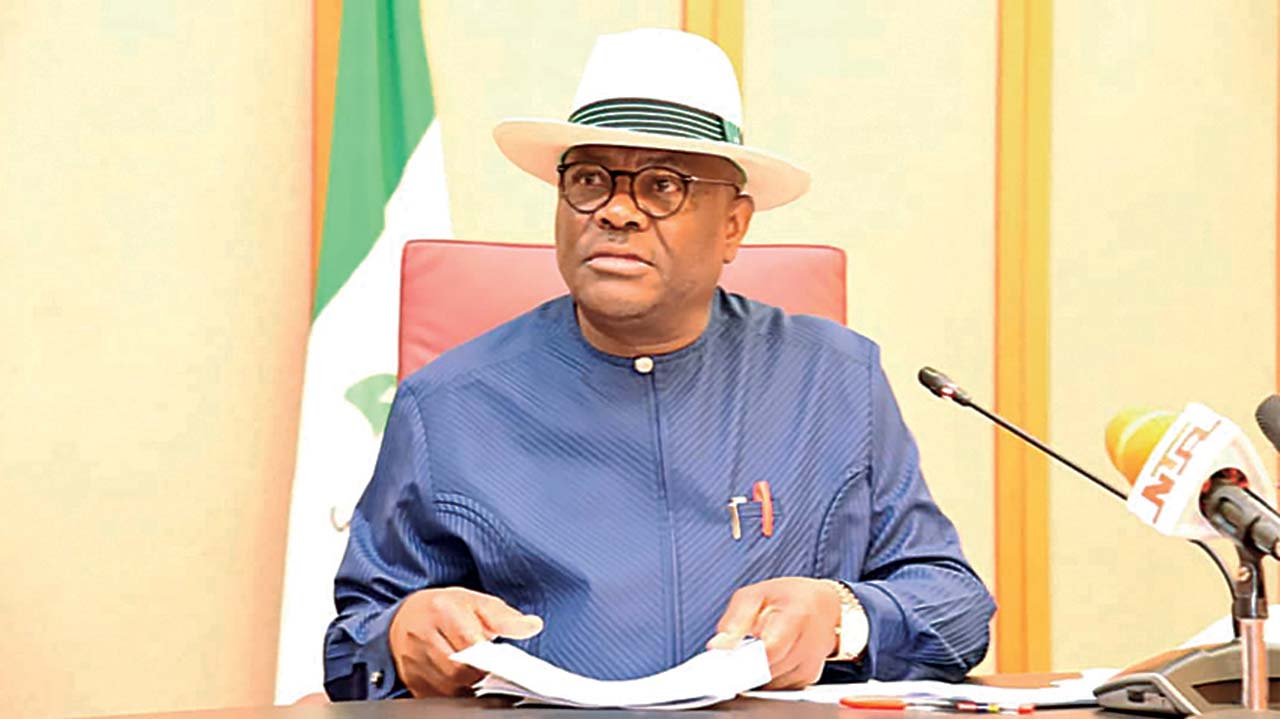 Fresh facts have emerged on why the outgoing Governor of Rivers State, Nyesom Wike, recently demolished two buildings belonging to neighbouring Bayelsa State in Port Harcourt, the Rivers capital.
The real reason for Wike's anger, according to reliable sources, was not because Governor Douye Diri of Bayelsa State failed to renovate the buildings on 5 and 9 Akassa Street in the old GRA in Port Harcourt having been notified in 2021 by the Rivers State Ministry of Lands.
The action of Wike is said to be an afterthought when his earlier plot failed.
He was said to have approached Governor Diri sometime in 2021 seeking to acquire the buildings from the Bayelsa government.
During his second term, the garrulous Rivers governor, who leaves office on May 29, had embarked on acquisition of land and several property in the GRA and other areas of Port Harcourt with state funds for personal use.
The Bayelsa governor, it was learnt, initially told Wike he would think about his request but later rejected it. Diri said it would amount to betrayal of his state if he surreptitiously sold a state property to another governor.
Wike was said to be angry that Diri rebuffed him. He therefore waited for a time to take his pound of flesh on the Bayelsa governor.
Demolishing the buildings was actually meant to spite Diri and had nothing to do with the claim that the structures violated the urban renewal policies of the Rivers government.
One of the sources insisted that there are several dilapidated structures currently in the Port Harcourt old GRA, including the ones belonging to a former PDP national leader and a former governor of the state that Wike was aware of.
Sources say the Economic and Financial Crimes Commission (EFCC) is aware of some of the property already acquired by Wike in Nigeria, Spain and the United Kingdom, including the buildings he offered his G5 colleagues to bribe and compromise them.
The anti-graft agency is said to be warming up to move against Wike after May 29.
A source in the commission vowed that there will be no sacred cows in the war against corruption and economic crimes in Nigeria.
Wike is also said to be angry that the Supreme Court stopped him from taking any further action on the Bayelsa land and buildings and is planning his next line of action.
Wike, out of office, is plotting to work against Diri's re-election in November by joining forces with an opposition party governorship candidate in Bayelsa, who is said not to be popular in the state
Wike is said to have promised to support the opposition candidate against Diri, who many believe will win the November governorship poll based on his track record of performance and who has ensured that the state is peaceful since assuming office in 2020.
(Original story excluding headline, Shipping World)