Dr. Duke Okoro: When A Multi-Talent Rector Assumes Duty At Fedpoly, Orogun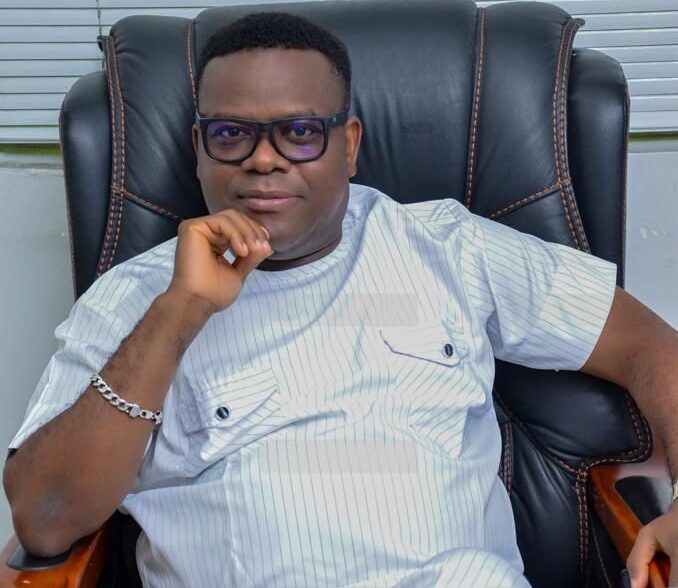 BY MONDAY UWAGWU
RENOWNED medieval-era European author, William Shakespeare (real name Francis Bacon) it was he who once said that rose (rose flower) will by any other name smell as sweet. And he was right hardly is there a dispute to the axiomatic saying that efficiency is not a matter of geography or nomenclature: it is, instead, a matter of the individual.
For Dr Duke Okoro, our subject for today, nothing can be truer than Shakespeare's ageless submission. Born in Ekrokpe in Ughell South Council area of Delta State, Okoro earned the Bachelor of Technology (B.Tech) Degree at the Federal University of Technology, Akure, Ondo State, in 1995, before proceeding to the University of Benin (UNIBEN), Benin City, where, at the break of the new Millennium (Greogrian year 2000), he had the Master's of Science (MSc) Degree in Environmental Chemistry. Determined to reach the apogee of academics in his chosen area of study, Okoro, in 2005, earned the Doctoral Degree in Environmental Analytical Chemistry from the UNIBEN.
That is with regard to formal academic pursuit.
Outside of formal education, Dr Okoro has attended more than 15 short courses within and outside Nigeria, including at the renowned Harvard University and other reputable tertiary schools in Canada and Britain. He is a reckonable member of legion professional and allied societies, including fellow of the Chemical Society of Nigeria (FCSN) Nigeria Environmental Society (FNES); Institute of Chartered Chemists of Nigeria (FICCON) and the Institute of Management Consultants (FIMC) Dr. Okoro is equally an active member of the Institute of Public Analysts of Nigeria (MIPAN), International Panel for Chemical Pollution (MIPCP), International Association of Impact Assessment, (MIAIA), Environmental Professionals of Canada (EP) and Association of Chemical Profession of Alberta, Canada (Pchem).
With a huge reservoir of relevant professional experience garnered as lecturer (even as Associate professor) Federal University of Petroleum Resources (FUPRE), Effurun, Delta state, on which governing council he has served as an active member, as well as at the Delta state University (DELSU), Abraka, Dr. Okoro has had attendance at 33 conference and workshops in different parts of the world to his credit. They include workshop on the Funding of University Education in Nigeria; Curriculum Development College of Oil and Gas Engineering, UNIBEN; chemistry and the Environment New Technologies for Urban Safety of Megacities in Asia held in Singapore, Chemistry and the Challenges of the 21stCentury: Professional Ethics of Chemists: Offshore Technology Conference, Analytical Chemistry and Applied Spectroscopy as well as Professional Networking Event.
As a hands-on deck man, Dr Okoro has authored more than 50 technical reports on environmental and laboratory testing projects in the oil and gas industries as principal consultant/project Director. These include Environmental Evaluation Studies of Aghara-Ota Gas Pipeline and Metering Station in Ogun State Environmental Impact Assessment of the construction of the Osisioma City Gate Project (Ahia State): Mandatory Professional Continuous Development of IPAN: Waste In Africa Conference; Global Chemical Security and the COVID-19 challenge: Global Environmental Challenges Risks and Opportunities, Environmental Impact Assessment of Lekki Gas Pipeline and Environmental Impact Assessment of Drilling Campaign and Completion at SSAGS Node in Delta and Bayelsa states.
Inspite of his busy schedule at his official charges and responsibilities, Dr Okoro is also a man of the people at the vital community level. He served as Treasurer, Post graduate Students Association, UNIBEN; Public Relations Offices, Warri Branch of FUTA, Akure; Secretary, Nigerians in Diaspora (Calgary chapter); President, Urhobo Progress Union (UPU), Callgary; member, Ughelli South LGA Development Think Tank Committee and National Secretary FUTA Alumni Association
A dotting family man who is happily married, Dr. Okoro is a well published writer, he has more than 30 credible publications to his credit
Now the pioneer Rector of Federal Polytechnic, Orogun, Delta State, Dr Okoro, assisted by other Principal officers of the polytechnic, is well primed to deliver a truly potent institution which products will be highly sought to meet the development needs of the immediate community and the larger Nigerian society.