Delta: 'Character Of Candidate Is What Voters Are Looking For, Not Party' – Delta NNPP Guber Candidate Agbi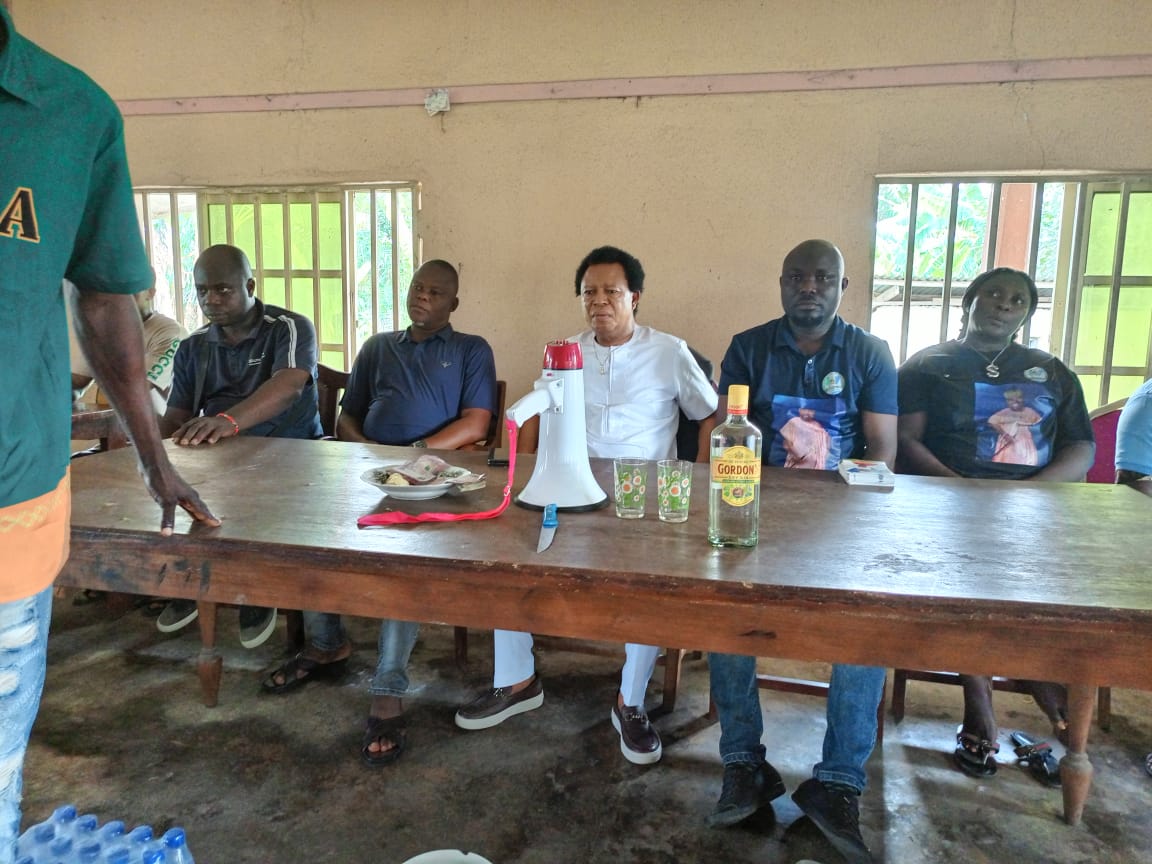 ..canvasses support for Isoko South constituency I candidate Bako
The governorship candidate of the New Nigeria People's Party (NNPP) in Delta state, Dr. Goodnews Goodman Agbi, has said that voters are looking at character of candidates and not political parties or how much they have to throw around.
Agbi urged the electorates in the state not to look at party come March 11th in voting for him and the House of Assembly candidate Isoko South Constituency 1 Hon. Clement Oyibo a. k a Bako.
He stated this during the campaign tour to Oyede, Ivrogbo-Irri, Idheze, Orie-Irri, Utue-Irri and Oleh in Isoko South and North local government area of Delta State ahead the governorship and state assembly elections.
He said; "If you look at what happened during the just concluded Presidential and National Assembly election in Nigeria, people are no longer voting for party rather they are voting individuals with impeccable character that can give the people quality and effective representation.
"Since we have been hearing of Obidient Movement, Mr. Peter Obi never gave money to people to campaign and vote for him, a lot of people voted for him without money. We shouldn't look at party come March 11th vote for me and the House of Assembly candidate Isoko South Constituency 1 Hon. Clement Oyibo a. k a Bako.
"In Isoko, people are always afraid when you tell them I am contesting for governor and I cannot be discouraged. But at the moment I am fully primed to contest the governorship.If people are looking at where you hail from or how much money you have, Mr. Peter Obi will not win Lagos State, Nasarawa and other states.
"It is what the person can offer and the character of the person is what voters are looking for, that will make them to vote for him."
He said that when elected as governor l, he would use whatever money accruing to the state for development and not to start amass wealth, stressing that he will not build more houses apart from the two house he has now presently in Oleh and his hometown Oyede respectively.
According to him, "I always tell people that l built a very small house in Oleh and my hometown, Oyede, if I am elected I will not build a house in Asaba or anywhere else. I will use Delta State money to develop the state. People shouldn't look at where I come from they should look at what I intend to do for the state.
"I have been very consistent fighting for justice, fighting for the downtrodden people, fighting for the oppressed, defending the defenseless, grooming the future generation as lecturer. I have always been nominated as best student friendly lecturer by my students in all the schools i have taught, in Ozoro polytechnic, now Delta State University of Science and Technology, Delta State University Abraka, Oleh Campus. Ask any of my ex students, they will tell you Dr. Goodnews Agbi is a benevolent person with a good heart. I will govern Delta with a human face", he pledged.
On his part, the House of Assembly candidate for Isoko South Constituency 1under the platform of the New Nigeria People's Party (NNPP), Hon. Clement Oyibo stated that, if given the mandate he will sponsor people oriented bills that will bring about change and development in the constituency.
According to him, "I will sponsor a bill that will take those children you see around burial and marriage ceremony begging food, money and even stealing people's money from the street and give them quality education so that their mindset and orientation will change."
He also said that, among the candidates jostling for the House of Assembly seat he is the most qualified person to represent the good people of Isoko South Constituency 1.