2019: Okirika Hails Okowa's Endorsement By Anioma Nation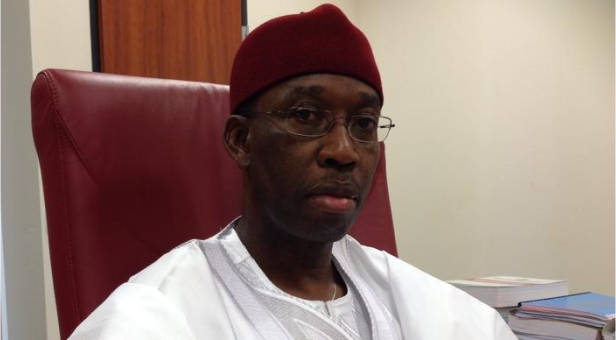 Mr. Tony Okirika, Delta state House of Assembly hopeful for the Warri South West constituency seat, has hailed the people of Anioma nation in Delta North Senatorial zone for endorsing Governor Ifeanyi Okowa for second term.
The aspirant made the commendation in a statement on Tuesday, saying that the grand reception and endorsement was in recognition and appreciation of good governance and giant developmental achievements in virtually all the sectors by the Okowa's administration.
He commended the Governor for his excellent achievements so far and urged the other Senatorial zones in the State to also endorse him for a second tenure in 2019.
According to the Delta State House of Assembly hopeful, Governor Okowa merited the grand reception from the Anioma nation and deserves his endorsement for a second term to consolidate on his good works.
He said that the Governor has been doing a lot through his SMART Agenda in area of job creation for the youths through the YAGEP and STEP entrepreneurship schemes, enhancing healthcare and education structures, ensuring sustainable peace in the Riverine areas which has yielded improved revenue generation, provision of proper and functional administrative processes.
He also commended the Governor for dedicated financial support for market women and small scale businesses through the Micro credit scheme and major infrastructural development initiatives seen in the visible projects like the rehabilitation of schools, construction of roads, upgrading of the Asaba intermational airport and the massive storm drainage to check flooding in Asaba the state capital, amongst other outstanding achievements of his administration so far.
While noting that Governor Okowa took over a depleted economy which was ravaged by recession for nearly two years of his administration, Okirika stated that the Delta Governor had succeeded in turning around the economic fortunes of the state by an honest, pragmatic, dedicated, dynamic and God fearing leadership style.
According to Okirika, the Governor has been also to block administrative loopholes, stemmed financial wastages and set down a well articulated strategic governance roadmap which has been followed with precision and guided the administration from an almost dead economy to the recent confirmation that the IGR of the state had hit a whopping N51billion.