Delta PDP Accuses Ibori's Daughter Of Allegedly Hijacking Already Cast Ballots, BIVAS Machine At Collation Centre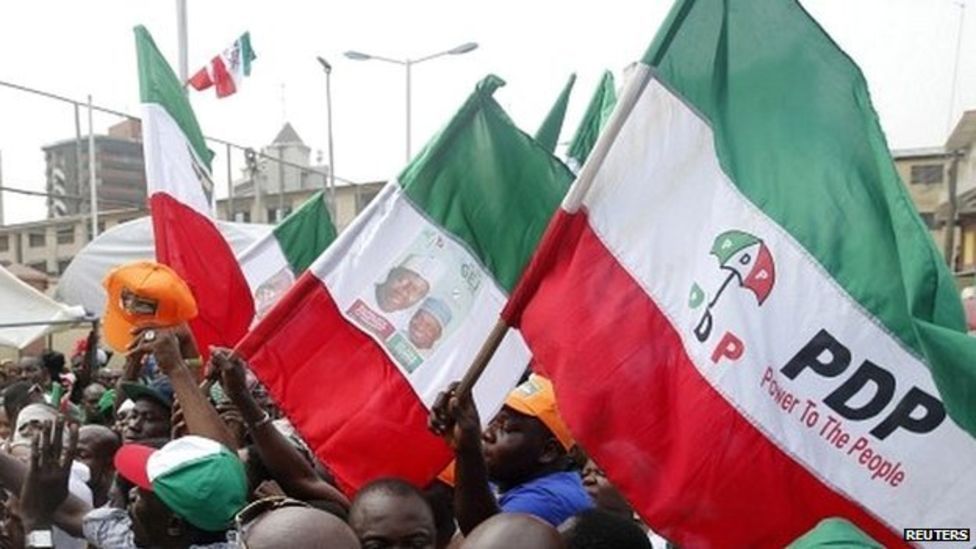 The People Democratic Party (PDP) in Delta state, has accused daughter of former governor James Ibori, Hon. Erhiatake Ibori-Suenu of allegedly deploying thugs and security agents to hijacked already cast ballot and BVAS machines at the collation centre in Oghara, Ethiope West local government area of the state.
Erhiatake Ibori-Suenu is PDP member-elect Ethiope West Federal Constituency.
In a statement by Dr. Ifeanyi Osuoza,
Deputy Director, Media & Publicity,
Delta PDP Campaign Council/ State, Publicity Secretary, Delta State PDP, alleged the hijacked materials were taken to the home of a very popular politician in Oghara.
The statement reads; "We have been reliably informed by credible, impeccable sources from Oghara, that Hon. Erhiatake Ibori-Suenu, accompanied by a squad of fully armed suspected Soldiers, Policemen, and identified thugs and miscreants, has stormed the collation centres in Units 7 & 8, Oghara, to forcefully seize and cart away already cast ballot papers, electoral materials, and equipments, at the polling units, while threatening anyone who dared to stop them.
"We also have it on very good authority that the hijacked materials were taken to the home of a very popular politician in Oghara, where massive thumbs-printing of fresh, substituted ballot papers have already been concluded, and some incredible, mind-boggling results have been released into the public space.
"It is amazing and quite disappointing that at this critical stage in Nigeria's electoral development, when we have fully embraced technology and deployed the BVAS as the game changer in our election processes, some people would still believe that they can get away with the old fashioned ways of securing election results, through ballot box snatching, multiple thumb printing and gross, massive manipulation of figures in their favour.
"This Press Release therefore is to put INEC on notice that we have ample faith in the BVAS and will reject completely, any results released, declared, or announced, which do not conform with the numbers already declared at the polling units, which were duly recorded by our agents and the electoral officers during the conduct of the election or numbers that did go through the BVAS machine.
"We are also at a loss to fathom how someone who was only recently elected as a Member of the Federal House of Representatives, would embark on such a disgraceful, infantile, and anti-democratic act, even as we are totally embarrassed and left wondering what kind of representation she would provide for her people, if she can stoop so shamelessly low, to manipulate results and sabotage an election against the wishes of her own People.Deltans votes MUST Count!!!"