UPDATED: OML 34: NEPL/ND-Western JV Splashes Relief Materials On Flood Victims In Delta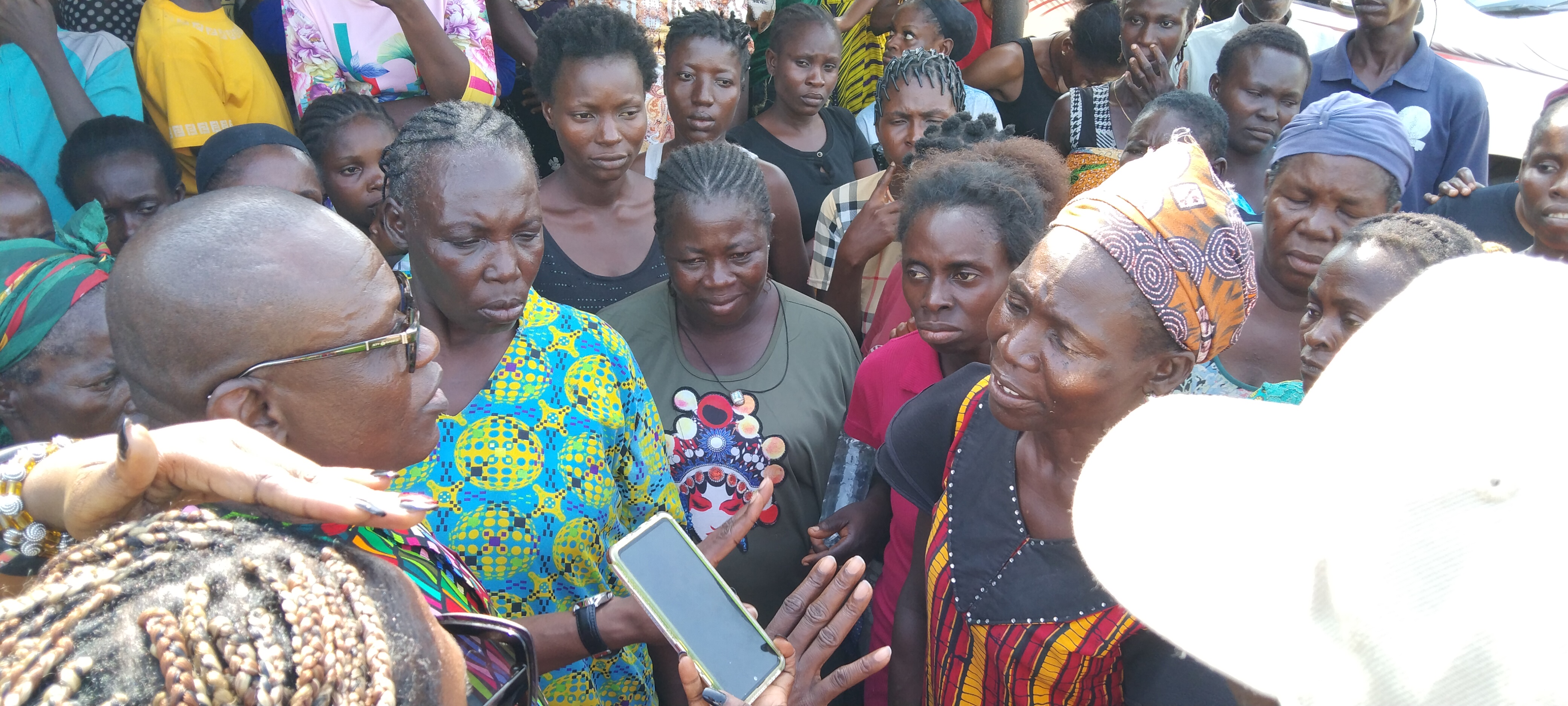 Operators of Oil Mining Licence (OML 34), ND-Western Asset Management Team (AMT) and Nigeria Exploration and Production Limited/Joint Venture, has donated relief materials worth several millions of naira to flood victims in its host communities in Delta state.
The relief materials comprises of assortment of food items, and others were distributed to flood victims camped at Otu-jeremi, Okwagbe in Ughelli South and Udu local government areas of the state.
Presenting the relief materials on behalf of the Management and Staff of NEPL/ND Western OML 34 AMT, Mr. Sheidu Aiguedo, Manager, Government,  Community Relations and Security, said that the gesture was part of the company's corporate social responsibility to it's host communities as it had always done.
He said that the company had always stand tall in its avowed commitment to ameliorate the suffering of the people of it's host communities when the need arises.
Aiguedo who described the flood as "the worst experience in many years in this country", said many of the flood victims who are stakeholders in the firm's areas of operation were severely impacted by the flood, as many of them lost their farms and crops.
He explained that the firm identified with the host communities during the massive flood in 2018 which wreaked havock in several communities and that  in 2020  during the Covid 19 pandemic they supported the state government with medical equipment and came to the aid of host communities and gave them massive food items as a way of supporting and helping them during the lock down.
"We recognize that it will be difficult for them now because most of their farm land has been taken over by flood. We all know their major plant is cassava and when you have such things submerged in flood it becomes a serious problem. So we know is going to be difficult for them so we thought this is another time to come and support them. That's the reason we brought food items to come and support them.
"We brought cow to help them, we brought rice, bean and a assortment of food items. We're here to identify with them. We see them as our major stakeholders and there's no better time than now to come and support them.
"It is a continuous demonstration of our corporate social responsibility and also in appreciation of the support we are getting from our host communities. So there is no end to our corporate social responsibility. So whenever there are challenges of this nature we feel it is incumbent on us to come and support them.
www.bigpenngr.com reports that the various relief items distributed at Otu-jeremi and Okwagbe Internally Displaced Persons (IDPs) camps set up by the state government for flood victims as well as the traditional rulers within the company's area of operations could be valued at about N20 million.
According to Sheidu Aiguedo, it is part of corporate social responsibility to also assist the government in whatever they are doing to assuage the suffering of the people hence those at the IDP camp set up by Delta State Oil Mineral Development Commission (DESOPADEC) were also taken care of.
"Our plan is to reach Otu-Jeremi and Okwagbe. There is an internally displaced people camp at Okwagbe set up by DESOPADEC. It's our social corporate responsibilities to assist the government.
"We feel that as a responsible company whenever there are challenges of this nature we should come in and support them", he said.
He, however, dismissed claims that they delayed in reaching out to the victims, saying, "It is not true that we delayed in coming here, this camp was not here before. The camp that was set up for this environment was in Okwagbe and reason for the community setting up this one was because of the distance".
He said that the camp was overflow by people who were originally not in the camp or displaced by the flood but had joined the camp dwellers to share from the items brought for the IDPs.
"People who are not even residents of the community are all here because they want to get a piece of the action. But for those who are here we have enough to help them", he said.
Receiving the items on behalf of the Otu-Jeremi camp, the community chairman, Michael Oghenegueke, thanked the company for the gesture saying that some of the items would be cooked and shared to the displaced victims who were in the camp while others would be shared out in raw forms to the other displaced people.