Amid Crisis, Wike Dares PDP To Suspend Him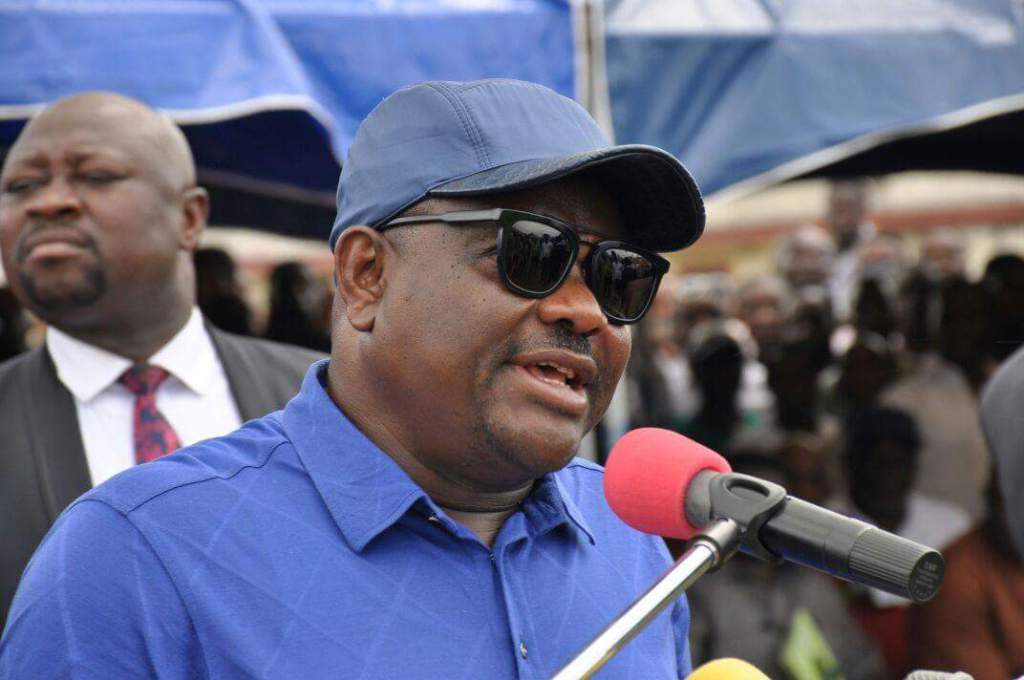 Nyesom Wike, the governor of Rivers State, has dared the PDP's top brass to suspend him.
In a live media discussion on Friday, Wike claimed that the party's leadership lacked the power to expel him.
Since he lost the party's presidential primary in May, the governor has been at odds with both Atiku Abubakar and Iyorchia Ayu, the party's national chairman.
He and his team have urged Ayu to step down from his position, but the chairman has refused.
Wike claims that the party's National Executive Council does not have the authority to suspend him. 
While responding to a question about his anti-party activities, Wike said, "Who will suspend me?" Which party? I am not saying that I am bigger than the party, but nobody can suspend me from the party.
"I dare them today, the NEC, to say this person is now suspended from the party. They know what I will do. Pikin wey no want make him mama sleep, him go sleep?"
Wike also disclosed that the All Progressives Congress presidential candidate, Bola Tinubu, offered him a senatorial ticket to join the ruling party, but he rejected it, according to SR report.
"I didn't contest so I can become a vice presidential candidate, I am not like others who were not serious and bought senatorial form alongside presidential form and that's why when Tinubu offered me a senate slot, I didn't go for it,'' Wike said.