VIDEO: UPDATED: Tinubu's Wife Spotted In Public Brawl At Constitutional Review Event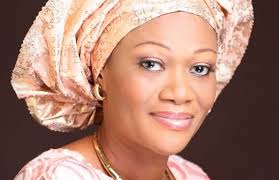 Senator (Mrs) Oluremi Tinubu, wife of former Lagos State governor and APC national leader, Alhaji Ahmed Bola Tinubu, has been reportedly spotted in a public brawl with an educationist at the ongoing nationwide Senate public hearing on Constitutional Review.
BIGPENNGR gathered that the skirmishes ensued after Senator Tinubu reportedly called the yet-to-be identified lady a thug.
In a video that has surfaced online, Mrs Tinubu, former Lagos State First Lady, was seen throwing tantrum at the said woman who among other Nigerians attended the event at the Marriot Hotel in Lagos where the Senate public hearing on Constitutional Review Southwst zone took place.