Keyamo's Outburst That "Nigerians Are Hungry" Rattles Aso Rock's Inner Circle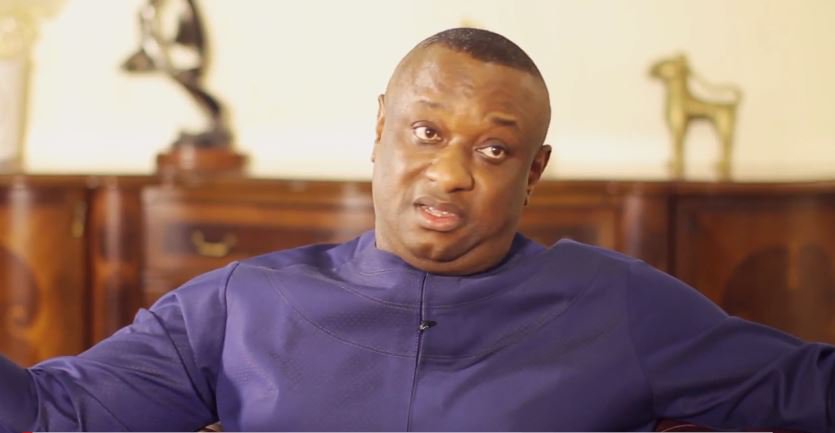 As Buhari Demands His Removal As Tinubu's Campaign Spokesman
Festus Keyamo (SAN), the state minister of labour and employment and spokesperson for the All Progressives Congress (APC)/Bola Ahmed Tinubu Presidential Campaign Council, has reportedly angered the Aso Rock Cabal, President Muhammadu Buhari's inner circle, over "de-marketing of the current administration" in his recent television interview.
www.bigpenngr.com understands that Keyamo's outburst that the Nigerian people are starving under the Buhari administration and yearn for a change of power in 2023 enraged the cabal that is trying to have him fired from Tinubu's presidential campaign council.
According to a presidential source quoted by Sahara Reporters, Buhari and other cabal members accused Keyamo of constantly disparaging the current administration even though he was a serving minister.
"Buhari has asked for the removal of Festus Keyamo as the party's campaign spokesperson. The President accused him of always de-marketing his regime, describing the government in which he is a minister as a failed regime. He has been described as a loose cannon who is daily demarketing his regime as a failed regime. "The Cabal members are not happy," the source said.
For instance, on Sunday, during an interview on Channels Television, Keyamo said Nigerians are hungry and can't wait to have a new leader who would satisfy their hunger.
When asked to discuss the APC's campaign issues for the 2023 elections, Keyamo said, "Nigerians are hungry, they want to see how that hunger will be addressed, not how their Christian faith or Muslim faith will be addressed.
"They want to see our policies on agriculture and what Asiwaju has done before as governor of Lagos state, how he improved Lagos and how he will bring that kind of dexterity to Nigeria as a whole."
"That is what they want to see." How do we want to run the country? "What do we want to tell Nigerians?"
According to reports, after his most recent interview on Channels Television, Secretary to the Government of the Federation (SGF), Boss Mustapha, insisted on his removal.
"The SSG had to insist on Keyamo's removal after his reckless outburst on Channels TV yesterday (Sunday). "They have already informed the party leadership about this," the presidential source added.