2023 Presidency: 'Peter Obi As A Mentee Has An Edge' – Obasanjo On Why He Endorsed Obi-Datti Candidacy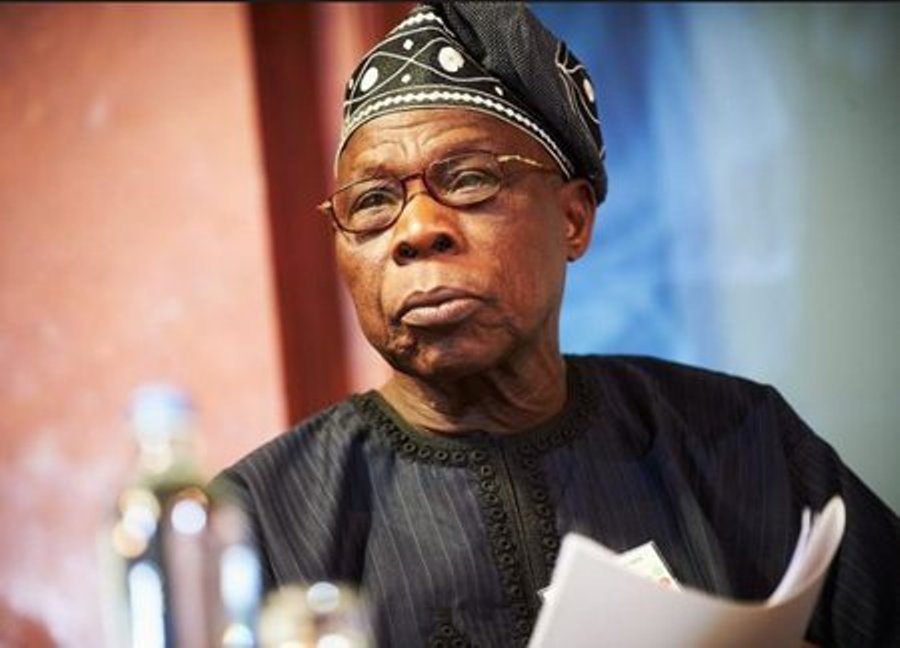 …I'm certain of victory -LP candidate
Former President Olusegun Obasanjo has endorsed the presidential candidate of the Labour Party (LP), Peter Obi as his preference for the forthcoming 2023 elections.
This is as the LP candidate has has expressed confidence that with the support of Nigerians, he will win in the polls.
In his 2023 New Year message which was personally signed by the former President and made available to the media by his spokesperson, Kehinde Akinyemi, Obasanjo described Obi as his mentee and said the former Anambra State governor has an edge in the February 25, 2023 election.
"None of the contestants is a saint but when one compares their character, antecedent, their understanding, knowledge, discipline, and vitality that they can bring to bear and the great efforts required to stay focused on the job, particularly looking at where the country is today and with the experience on the job that I personally had, Peter Obi as a mentee has an edge.
"Others like all of us have what they can collectively contribute to the new dispensation to liberation, restoration and salvaging of Nigeria.
"One other important point to make about Peter is that he is a needle with thread attached to it from North and South and he may not get lost.
"In other words, he has people who can pull his ears, if and when necessary. He has a young and able running mate with a clean track record of achievement both in public and private life," Obasanjo said.
In a related development, Obi expressed confidence that he will win.
In a New Year message, he said he has travelled round the country and the world and engaged with Nigerians and can boldly say they are at a turning point in the country's history and that with the continued support of Nigerians, victory is certain.
He said 2023 is a very critical year that will determine the next direction of the country and called on all Nigerians to unite and join the efforts in taking back the nation from corruption, insecurity and unproductivity.
"I have travelled round the country and the world and engaged with Nigerians and I boldly say that we are at a turning point in our history. Together, we birthed a movement of Nigerians committed to taking back their country. In 2023, with your continued support, victory is ours.
'With the presidential election just about 55 days from today, Datti Baba-Ahmed and I reiterate our determination to serve Nigeria with love strength and faith and diligently implement our pact with Nigeria (manifesto) from May 2023 to create a new Nigeria, a renewed nation bound in freedom, prosperity, peace and unity. While Datti Baba-Ahmed and I are committed to lead, we need your support. We implore you to get your PVCs, come out with your family and friends on February 25 and vote for your future, vote Labour Party and vote Peter Obi/ Datti Ahmed.
"I call on all Nigerians to unite our efforts in the journey of taking back our nation from the cold hands of corruption, insecurity and unproductivity. 2023 is a very critical year that will determine the next direction of our nation.
"This nation cannot continue in its all round retrogressive movement in the coming years, as that will result in its total collapse. 2023 is an existential year in the history of our nation. It is a year we all must unite against the continued abuse of our nation's democracy and
economy. The power is in our hands to take back our nation, this year, and make it work. I call on Nigerians to support me in saving our nation. My commitment is securing the country, unifying the nation and moving it from consumption to production.
"I call on Nigerians to hold me accountable to my promises for a better nation, when I am elected. I have made a pact with Nigerians and I will not leave any of my promises unfulfilled. Nigerians can hold me accountable by my words of promise.
"Vote for the character, competence and commitment you can trust to secure and unite Nigeria, end poverty, hunger through agricultural revolution, particularly in our northern region and other productive revolutions in different regions of our dear country, empower our children and youths through proper education and health and many other plans and targets that we have.
"From my family, the Labour Party and members of the Obi/Datti campaign, we wish your family joy, peace, good health and happiness this year and in the future," he said.
(Sunday Sun, excluding headline)