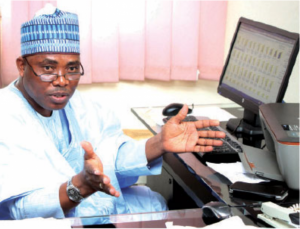 The group, Vanguard for Transparent Leadership and Democracy (VATLAD) has urged President Muhammadu Buhari to bypass the National Assembly and approve for release the N242billion supplementary budget.
The group said the budget for the sake of national interest should be treated like the
Tucano Military Aircrafts funds approved before NASS debated on it.
National President of the group, Comrade (Engr) Igbini Odafe Emmanuel in a statement on Tuesday said the National Assembly members should save themselves the problem of cutting short their vacation and allowed express approval of the budget.
"I ask President Buhari to urgently treat the INEC N242b Supplementary Budget the same way he treated the release of funds for purchase of the Tucano Military Jets if indeed it is truly for the overriding National Interest that this N242b be urgently released to INEC for smooth conduct of 2019 General "Elections".
"Nigerians do not need to pressure members of our National Assembly to cut short their sweet and well deserved annual vacations (Holiday) in order to reconvene to deliberate on this INEC Supplementary Budget.
"Just as I would strongly object to pressure on my dear President Buhari to cut short his well deserved 10 days Holiday in London to assent to this INEC Supplement Budge if NASS decided to pass the Bill today, August 7, 2018.
"As I said on May 3, 2018, I fully supported President Buhari's release of funds for the purchase of the Tucano Jets without first obtaining NASS approval".