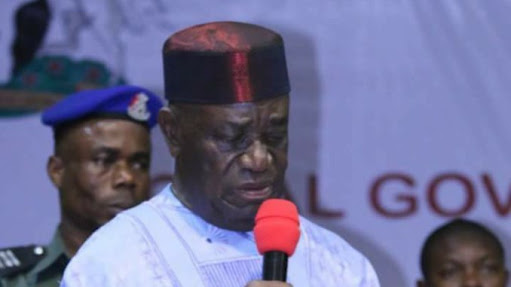 The Deputy Governor of Akwa Ibom State, Pa Moses Ekpo, has resigned, APC Newspaper and ibom.com.ng are reporting.
According to tweets on the Twitter handle of the two publications, the Deputy Governor will be dumping his party, the Peoples Democratic Party, for the All Progressives Congress.
The resignation has not been confirmed officially by the PDP-controlled Akwa Ibom State Government, but the APC organ said Ekpo, the oldest deputy governor in Nigeria, is heading to join Senator Godswill Akpabio into the APC.
Both are political allies.
Akpabio was a former governor of the state for eight years (2007-2015) and installed incumbent Governor Udom Emmanuel.
Akpabio is confirmed all set to dump the PDP, on which platform he also got the ticket to go to the Senate, for the APC.
His reception into the APC is scheduled for Wednesday at the Ikot Ekpene Stadium in Akwa Ibom State.
He is to be received by the Vice President, Prof. Yemi Osinbajo.
Eminent elected and appointed politicians in the APC-led Federal Government are expected to be at the reception.
Akpabio on Saturday jetted out to London to meet President Muhammadu Buhari, the Eagleonline had reported.
He met with the President who is in the United Kingdom on a working holiday.