Ogun Guber: Court Orders Fresh Election After Invalidating PDP's Parallel Primaries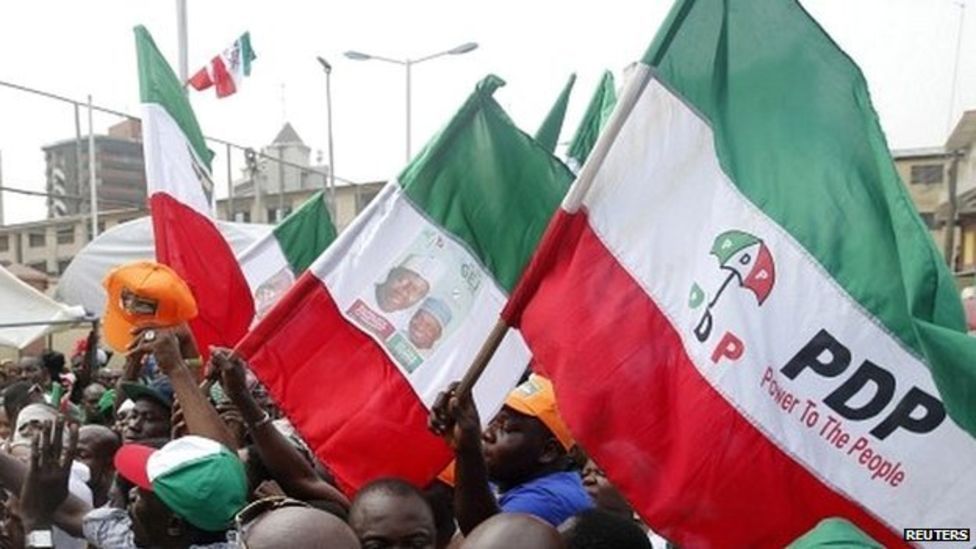 The Peoples Democratic Party's parallel governorship primaries held in Ogun state have been declared invalid by a federal high court in Abeokuta.
Oladipupo Adebutu and Segun Sowunmi are the PDP's candidates for governor in the 2023 election after two factions of the party held simultaneous primaries.
The primary that produced Sowunmi, which was held in the Nigeria Union of Journalists (NUJ) secretariat in the state capital of Abeokuta, was reportedly observed by INEC officials and members of the Inter Party Advisory Council of Nigeria (IPAC).
However, the Olusegun Obasanjo presidential campaign hosted the primary that resulted in Adebutu, a former member of the house of representatives.
Jimi Lawal, a governorship aspirant, had filed a suit before the court to contest the delegate list that the Sikirulahi Ogundele faction of the party used during the primary which was held at the Olusegun Obasanjo presidential library.
Other candidates had also approached the court to challenge the authenticity of the Sikirulahi Ogundele-led state executive of the party in the state.
In a ruling delivered on Tuesday, O.O. Oguntoyinbo, the presiding judge, nullified all the governorship primaries conducted by the party in the state.
The court ruled that the primaries conducted didn't follow the principles of the electoral act.
The judge also ordered that a rerun should be conducted within 14 days.
According to The Cable, Monday Mawah, counsel to Sowunmi, while speaking with journalists after the judgment, said the matter was brought by some delegates who said they were not allowed to participate in the state congress.
"My client, Segun Sowunmi, was also sued as the fourth defendant in the matter, but my lord in his infinite wisdom today nullified the entire primaries that took place in Ogun state, from governorship to state assembly level, that they did not comply with the provisions of the electoral act," he said.
"Therefore, a fresh primary has been ordered to be conducted by INEC within 14 days from today