Okowa Approves Payment Of December  Workers' Salaries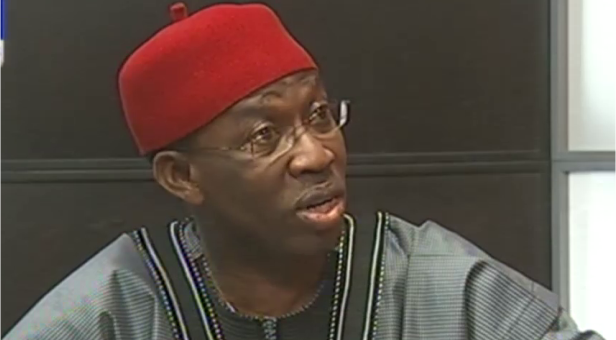 Governor, Senator Dr Ifeanyi Okowa has given approval for the payment of December salaries to workers of the state category.
The governor hinted this while
addressing journalists at the quarterly parley with members of the Nigeria Union of Journalists (NUJ) in Asaba on Tuesday.
According to him, his administration has consistently, paid the salaries of civil servants, noting that approval has also, been given for the release of the sum of N2 billion to pay for other deductions owed civil servants.
"We have approved the payment of December salary and I am confident that from tomorrow (Tuesday, 19/12/17), every worker in the state would have received his or her salary".
He affirmed however that money from the Paris Club refund was spent on salaries and the execution of projects.
On the 2018 edition of African Senior Athletic Championship, Governor Okowa said construction work at the Asaba Township Stadium will be completed in March 2018 in readiness for the hosting of the championship.
He observed that there are lots of benefits derivable from hosting such a tournament which will attract people from different parts of Africa to Asaba, the state capital.
"We are passionate about sports in Delta State, we have renowned sports men and women; we are excited that we are going to host the 2018 edition of ASAC and we are doing everything possible for the Asaba Township Stadium to be ready in the month of March next year," he said.
The Governor assured that his administration was committed to Delta State remaining the number one state in sports development in the country, noting that within two years of his administration, Principal Cup championship have been revived in the state while the annual sports festival have been consistent as avenues to "catch them young."
Governor Okowa also, disclosed that his administration has constructed more than 170 classrooms and established new schools, and ensured that schools in the state are well equipped to cater for the need of teachers and students.
He also, stated that hospitals in the state will be used for the Contributory Health Insurance Scheme, adding that work would be completed at the Asaba Central Hospital next year.
Throwing more light on the Health Insurance Scheme, the Governor stated those captured in the scheme would derive a lot of benefits from the scheme, asserting that the success story of the scheme in the state will make Nigerians know that such programme can be executed in the country to ensure a healthy nation.
[Widget_Twitter id="1″]