Premium Steel and Mines Limited, formerly Delta Steel Company (DSC) Ovwian/Aladja is to commence its first phase of production in March, BigPen Online can report.
This is coming as the resuscitated Aladja Steel complex is scheduled for commissioning on Friday March 2, 2018.
Chief Executive Officer and Managing Director of Premium Steel and Mines Ltd, Mr Prasanta Mishra, who confirmed this on Monday while speaking to newsmen in his office, said that Governor Ifeanyi Okowa is expected to flag off the company's first phase of production scheduled for March.
According to him, with this development, Nigeria's hope of steel production as backbone for industrial development would come alive as Premium Steel and Mines Limited is set to meet some 50% of Nigeria's long steel product needs which are currently supplied mainly by imports.
"Our production will bring about 50% import substitution of Nigeria's long steel product consumption which is met principally by imports. We shall help the country save some 50% of the foreign exchange it expends on steel importation each year", he said.
The Premium Steel and Mines limited formerly called Delta Steel Company (DSC), is Nigeria's most versatile and only integrated steel plant projected to produce about 1.2 million tons of various steel products per annum at full capacity.
Mr. Mishra said the legacy of the erstwhile Delta Steel Company originally commissioned in 1982 was left with various challenges as the plant was in a poor shape when his company acquired it and so retooled it with state-of-the-art equipment for competitive production.
"We had to pull down all the obsolete automation system and auxiliaries   of the rolling mill complex built by the Austro-German consortium. We had to replace with the state-of-the-art equipment to meet today's competitive market needs.
"Today, we are one of the best Nigerian steel mill to produce the BS4449 grade steel, TMT  and other value added products  of such high capacity which will be  used for most high-rise buildings,  bridges, flyovers, malls and other sky scrapers  due to its high mechanical and yield strength", he added.
Mr. Mishra also disclosed that the gestation period to get the plant to attain production level was littered with much challenges due to the terrible state the former investors left the plant.
He however added, "with sheer determination and uncommon show of irrepressible disposition, our team of world class engineers and technicians have labored hard to resuscitate the comatose plant and bring it back to life.
"The flag-off of the rolling mill will signpost the first bold step towards reinventing the entire integrated steel complex in order to realize the dreams of the founding fathers of this gigantic enterprise", he said
According to the Managing Director, besides being primed for profitable operations, the company is also prepared to touch the lives of Nigerians beyond tax payments.
He says the company will touch the lives of the local communities particularly through accessible and affordable healthcare, employment, women empowerment and education.
"It targets bringing sustainable development which will lead to "inclusive growth" in its area of operations.
The whole communities segment are quite excited, as the President General of the Union of Udu Communities, Chief Steve Sokoh says, "the long awaited day has come".
For the Otota of Udu Kingdom, Chief Sam Odibo, ''PSML is living up to its responsibility while Comrade Dogene Elias, President of Aladja community says, ''at last the economy of Udu and environment will improve…we are excited to hear this''.
Also speaking to newsmen, Executive chairman of the Udu local Government Council, Hon Chief Jite Brown, says that the up and running of the Premium Steel would add to the development of economy of Udu and Delta state in terms of youth empowerment and engagement.
Written by Joe Ogbodu, additional reporting by Justice Iyasere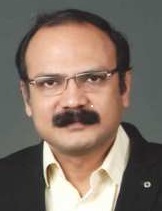 [Widget_Twitter id="1″]